In this strange, post-Covid summer, Rome and Italy, between one freak rainstorm and another, are overrun with tourists and have once again become places of desire, a bit like in the days of La Dolce Vita, paparazzi, Via Veneto and the Trevi Fountain, a cumbersome and somewhat kitsch monument that, more than 60 years ago, Federico Fellini, turned into a movie set, making it a symbol of the Italian way of life and making it almost more famous than the Colosseum and St. Peter's Square.
A bit like Gregory Peck and Audrey Hepburn's Vespa ride through Rome in Roman Holiday, an experience that travel agents nowadays reintroduce to tourists to let them breathe in the air of the 'Cupolone' (Great Dome) and nostalgically relive a Rome that Hollywood, having moved to Cinecittà for budget reasons, had managed to film with the wisdom of the great director William Wyler, using the city as the backdrop of a romantic fairy tale, like a huge open-air set. Even today, in this Italy suffering so badly from climate change, so fragile and defenseless, we are once again becoming a perfect international location, and at certain moments we almost feel as if we are going back in time with even the return of a little bit of zest for life, with all these incoming tourists, especially the Americans, full of money, with their heavy and resounding "big dollars," for whom prices in Italy, although increased dramatically, remain affordable. With their love of Made in Italy and Italian style, these tourists scattered between Rome, Florence and Venice, all the way to Tuscany, Emilia Romagna, Umbria and down the 'branches' of the Italian peninsula, are not only looking for material goods, but are also seeking and discovering experiences, of 'food, fashion and furniture' – the three Fs of luxury.
They mix monuments, antiquities, centuries of history, with a Bruce Springsteen concert at the Circus Maximus, international tennis championships, the Open Golf Championships, a soccer match at the Olympic Stadium – too bad the Serie A Championship is over but maybe in the future we can come up with something to make Rome and Lazio play in the summer as well, when the flow of tourists is at its peak – pending an improved blend of beauty, food, fitness, sports and culture, because this boom in tourism may irritate us a bit, but it also stimulates our imagination and creativity and certainly lifts our spirits.
It is a panacea, an injection of confidence but also of cash, given that the first provisional data from Istat [TN: Italian institute of national statistics] reveal that, in January-February, overall tourist numbers grew by 45.5 percent compared to the same period in 2022, with 70 percent more foreign visitors. And that now, in the wettest summer that Italy can remember in living memory, amid landslides, flooded overpasses, roads that become torrents, falling trees, a 'very tropical' alternation of sunshine and clouds, happy hours and buckets of rain, beaches crowded and invested by gales and mini-tornadoes, the river of tourists continues to swell, to flow, just like the "blond" Tiber and the Arno, never seen so full. 
"This tourism boom," explains Antonio Cesarano, chief global strategist at Intermonte, "is good for Italy's GDP but not for inflation. The Italian economy in the first quarter traveled at a higher pace than France and Germany, but we are the tail end among European countries in terms of slowing inflation." In addition, he adds, climate change "has lengthened the summer, and this is good news for those working in tourism, because the season lasts much longer. Summer is not just July and August as it used to be; it is much longer, and even though climate disasters have increased, the vacation period has lengthened, it rains less but it is more often hot than cold, which is bad for water resources and good for tourism."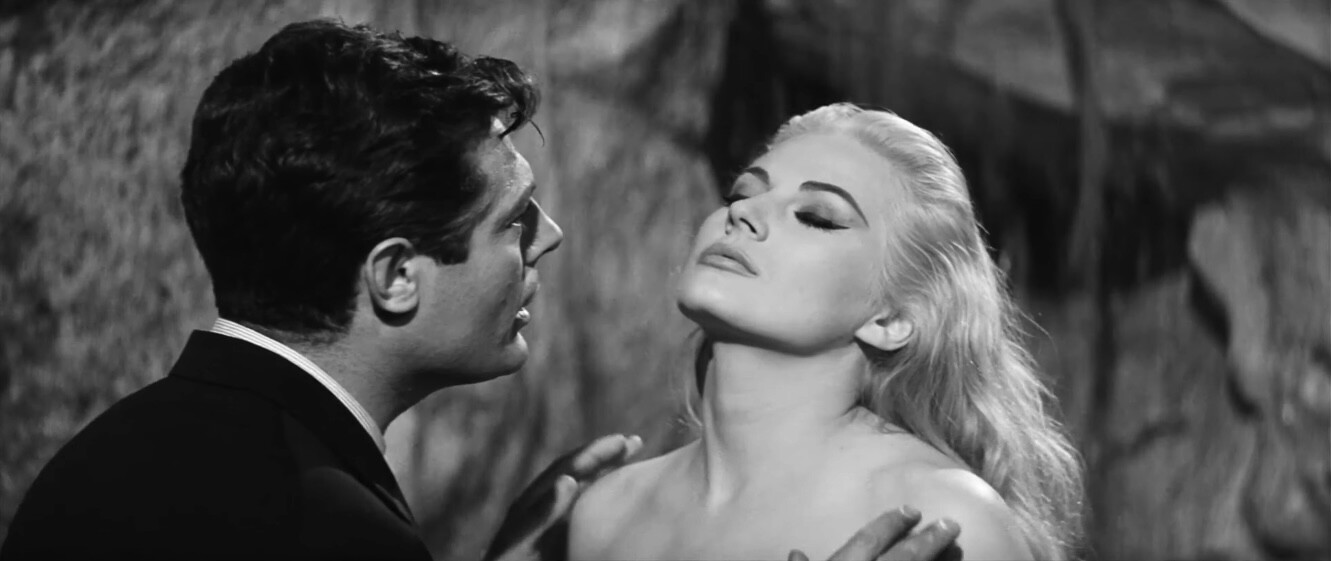 But what are all these tourists looking for? You don't see Russians and Chinese anymore, but on the other hand if you pass through Trastevere in Rome, the Ponte Vecchio in Florence, or under Ponte di Rialto in Venice, you have to elbow your way through. And in the midst of that crush there is no doubt most are foreigners, or rather tourists, mostly in search of some form of 'Dolce Vita,' which, however, is now only the faded memory of Federico Fellini's masterpiece and resembles more the name of a restaurant, a coffee shop, a dessert or a pasta dish.
On the other hand, the very expression 'la Dolce Vita' is misleading, because it evokes a carefree, mundane and pleasant lifestyle. Today it is synonymous with all things Italian, almost the video, the soundtrack, "the way we were" of Italy at the time of the boom, the Economic Miracle. "Marcello, come here. Hurry up!" says the exotic Nordic goddess Anita Ekberg, who enters the Trevi Fountain and, transgressing every rule but also with absolute innocence, invites a inebriated Marcello Mastroianni to follow her. That image, which is probably the most famous scene in the film, is scandalous, transgressive, iconic.
On February 3, 1960, when the film was presented to Italian audiences with two gala evenings, the majority of spectators did not identify with that scene. Federico Fellini said about the event: "The film was followed with enormous interest and a curiosity that at some points seemed almost unhealthy. At one point, a group of people began to rail: "Enough! It sucks! It's harming Italy." It was a brief but rather intense reaction, immediately overwhelmed by applause from those who liked the film. When I came out, a guy spat on me. I don't know who it was. It seemed like an old man. One lady apologized to me on behalf of everyone, saying that the gesture was disgraceful."
Today, no one thinks anymore of the shock, controversy, and indignation of that bigoted, provincial, and skeptical Italy that was outraged by those images that were so new, intense, and still unmistakable today. The Censor Board, having examined the film, restricted its viewing to people over the age of 16. Mario Verdone, film critic, father of actor Carlo Verdone, declared it a masterpiece and so did Alberto Moravia and Pierpaolo Pasolini, the intellectual elite of the time. However, if you ask tourists today what is 'La Dolce Vita', they don't think of Fellini's film, most haven't even seen it–the younger ones don't even know what it is–but they look at you wide-eyed and go: "A good pasta dish?"
Tourists, mostly in search of some form of 'Dolce Vita,' which, however, is now only the faded memory of Federico Fellini's masterpiece and resembles more the name of a restaurant, a coffee shop, a dessert or a pasta dish
Tourists who come to Italy often do not really know why they are doing it either, or rather they do, but cannot explain it well. I ask a young 20-year-old American woman from Virginia what made her come to Rome. She replies: "The Colosseum." What about the Trevi Fountain, the one from La Dolce Vita? I ask her. "I don't know it."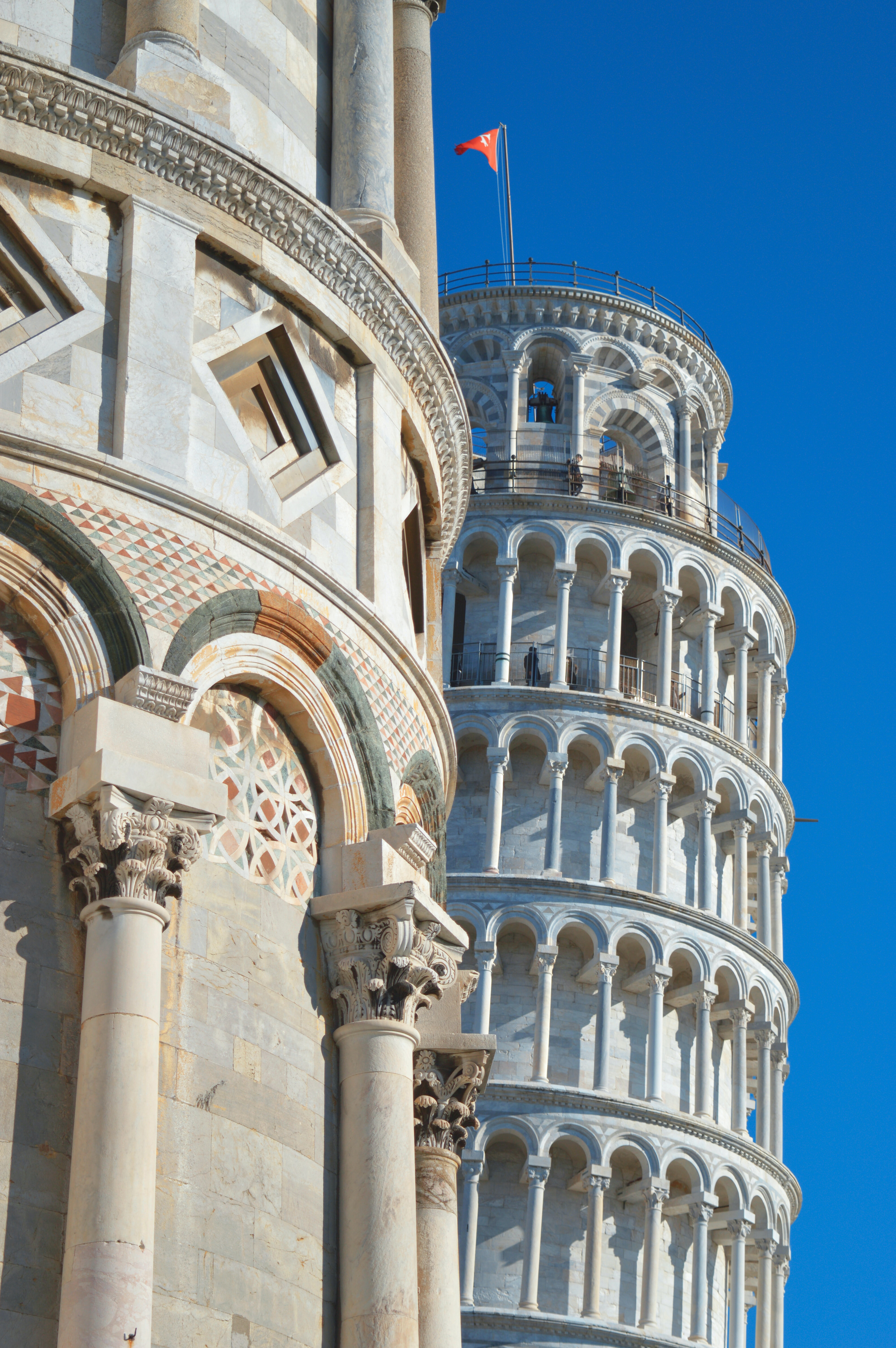 Her mother, a robust 45-year-old, instead knows what the Trevi Fountain is, but she too is in love with the Colosseum: "Coming from the airport, it is one of the first things I saw, I couldn't believe it... wonderful! Like the Piza." What? "The Piza, the tower, the other time we came to Italy, we went to Pisa, but the Piza was closed, we didn't get to see it...."
To tour Rome for three days, the family from Virginia booked two private vans, for a total of €1,700. The men are extra-large but the cost still seemed too steep to me. However, they are not complaining. They came to Italy and to Rome for the monuments, the Colosseum, in particular, but they also go crazy for the food and shopping: the clothes, the fashion... let's say the Made in Italy label, or rather, Italian style, Italian taste, the one that Fellini channeled with La Dolce Vita, and that is now booming again. The Virginians have no hesitation in describing it: "It's the journey of a lifetime!"
For, them, traveling to Italy is a dream come true.