Italia is a concentrated blend of versatility, specialty and imagination. This is why it is always at the top of the wish list for tourists from all over the planet. These are the words of Roberta Garibaldi, CEO of ENIT, the Italian National Tourism Agency, whose task is to promote Italy as a tourist destination and brand in the world. Versatility is the strong point of the country, with 20 regions and 92 provinces, each with its own peculiarities. 
Italy, explains Roberta, is a country where "creativity and the dimension of space are continually evolving; a country that is filled with treasures but that always manages to take on new forms. And where contrasts coexist. Italy makes you think of herons: the wader of the swamps for whom the horizon is favorable wherever he lands. It is capable of satisfying every target group and travel experience. It is a place in which art and culture meet folklore, good food and biodiversity. Visiting Italy is like diving into a storybook. With its 301,338 square kilometers, Italy can offer a different travel experience every time, creating a narrative of itineraries with points of contact involving multi-sensory experiences. And it even dictates the rules of the game: from fashion to lifestyle, Italy is the ultimate global influencer. It is an uplifting experience to live Italy, even if only whilst traveling."     
Italy is the country where "creativity and the dimension of space are continually evolving
Roberta is well aware of how foreigners describe us and their experience of Italians: her experience is profound and enlightening. "It is Italy itself that is expressed in its noun italianità [Italianness], which in the imagination of foreign travelers is translated into experiences that embrace every aspect of life. Indeed, experiential tourism makes traveling in Italy highly attractive. It is like breaking into an open-air fort, due to its enormous heritage and the incredible wealth of monuments and museums, its varied landscapes, its multicultural society. Italy is valued abroad for its geographical diversification, for its temporal diversification through deseasonalization and motivational diversification, covering ever wider markets.
Italian tourism has entered the new digital era and it immediately proved attractive online with the advent of OTAs (Online Travel Agencies). Italy takes on new meanings, you can now get there with just one click and is increasingly identified as a preferred destination even for young travelers."  
But, as a destination, Italy comes after France and Spain. Why is this? "It is a long-standing gap. Spain and France have adopted system policies to accompany the development of the sector and increase their competitiveness. Italy in the past has been less effective in this area, even if we are catching up. Tourism is a strategic sector of the Italian economy and this is very clear to the Ministry of Tourism, which has made important investments also in support of maxi digitization with the TDH [Tourism Digital Hub], the first portal that will cross demand and supply by analyzing in real time the needs of travelers." 
But films are also an extraordinary lever or promotion and ENIT has for years pursued partnerships with the Venice Biennale, the Film Commission and Italian film festivals such as those in Rome or Taormina. "We have rewarded many films," Roberta tells us, "which are a stimulus for enhancing locations, enhancement that requires the preparation of strategies and spaces for hospitality. Productions that are an incentive to develop interest in even lesser-known places seen from different angles and points of view. Thanks to these partnerships, Italy is often chosen as the location for successful films, not least the recent Indian blockbuster Radhe Shyam, in 5,000 cinemas around the world. We recently rewarded Piccolo Corpo at the 68th Taormina Film Fest and we will continue to do more to focus the world's gaze on Italy through films and TV." 
One of the strengths of Italy is good food and good wine: there has been a boom in food and wine tourism in recent years and it appears destined to grow even further. Wine tourism alone is worth EUR 2.5 billion a year and wine tourists account for an average of 27% of the turnover of Italian wineries. In 2021, wine turnover reached record levels, amounting to over EUR 12 billion; in the first five months of 2022, there was a 14.2% increase in sales abroad compared to the same period in 2021 and exports exceeded EUR 7.1 billion for the first time.
There has been a boom in food and wine tourism in recent years and it appears destined to grow even further. Wine tourism alone is worth EUR 2.5 billion a year
According to Roberta, "the vocation of the Italian territory for food and wine responds to its breadth of versatility. We are speaking, in fact, of an ecosystem in which the most exciting forms of sensory magnificence take shape. Lesser-known places and alternative regional areas to the big cities are the backbone of the Bel Paese. Places that are tailor-made and made-to-measure.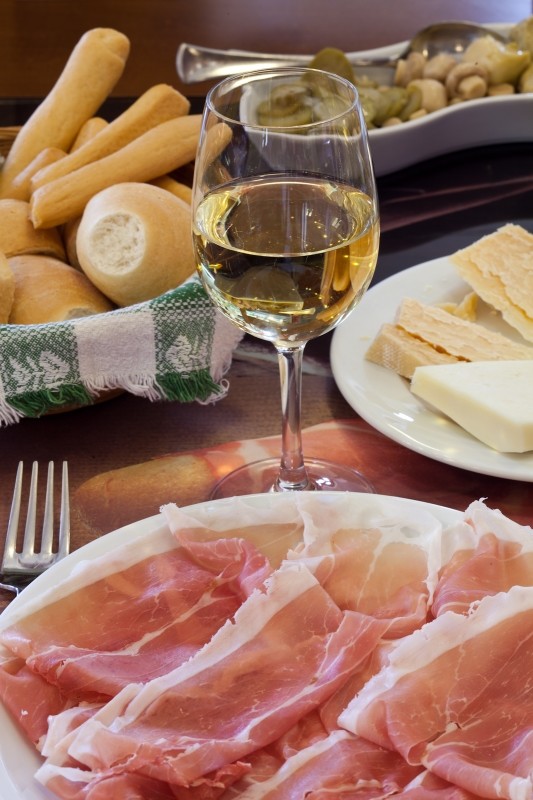 Food and wine tourism is cultural tourism and has a strong impact on the community from an identity, social and economic perspective. Increasing numbers of tourists identify food and wine as ways to fully experience the regions and want events related to that type of experience.  
It contributes to improving the image of the territory, stimulates creativity and the establishment of new collaborations among stakeholders, favors the protection and enhancement of cultural traditions and local resources and strengthens the links between urban and rural areas. Food and wine also give a voice to rural and mountain areas far from large urban centers, which makes them opportunities for recovery for the community and at the same time a driver of knowledge of lesser-known realities. The future of tourism requires the reorganization of calendars and processes to create synergies on the ground, and careful planning: for example, through a less dispersive calendar but capable of channeling targeted opportunities for development. The politics and operators of hospitality play a primary role as factors of exponential growth of the industry. 
At the same time, we institutions must be by their side to accompany them in this economic, technological and social transition in the best possible way." 
Where do you see the true beauty of Italy?  
"I would like to turn the question round. It is hard to find the spurious part of a country that manages to concentrate all kinds of experiences in just a few square meters. As long as it is capable of arousing good feeling, it can always be considered a land of value. The historical, artistic and cultural heritage, the natural and landscape heritage and the related services such as hospitality and transport, as well as the design-driven 'Made in Italy' label, all make a decisive contribution to GDP.  
Few countries can compete with Italy in terms of attractions, top of the UNESCO rankings with 55 World Heritage Sites. The cities of art boast countless monuments and internationally renowned masterpieces, traditional Italian dishes are imitated all over the world and the territory is a majestic mosaic of snow-capped peaks, promontories overlooking the sea, and naturally formed lakes and valleys. Italy takes you on a discovery of exciting routes to be traveled by any means: car, motorbike, on foot and by bicycle, especially at a time when the dimension of space is so highly valued. In fact, Italy, with its ability to reinvent itself and keep up with the times, fully responds to these renewed conditions.
It is time for walks, for the rediscovery of nature trails and outdoor trips to be enjoyed in small groups, for towns and cities to be visited at a slow, sustainable pace that allows you to savor the experiences. Exclusive experiences to be made accessible to all with the appropriate precautions. We hope that you all enjoy, in compliance with the measures for security and safety, the best experience of the Bel Paese and the authentic Italian art of good living. An exclusive and timeless way of life. Climate, elegance, good food, art and culture are an osmosis that, once experienced, cannot be done without. You will enter the mood of Italian living, getting "hands on" and not just observing from a distance, with tailor-made trips for every season. In Italy, you experience a wealth and depth of emotions, which can all be sewn together into stories to be told back home with a renewed baggage of knowledge. Holidays that build and strengthen relationships over time with travel companions and local people. Welcome to Italy. An essential contribution to all of this is also the human capital, which must always be considered of central importance."
Your own best, unforgettable experience personally? "Every year, experiencing Italy with my wonderful little girl is the best way to see it with new eyes every time and always with great enthusiasm. She points out things that I know but to which perhaps I no longer pay attention after so many years of traveling around the country. She also knows how to give me excellent advice on the prospects for the future. We should always consider the vision of young people."