The Prada Foundation Depot as a backdrop for the Prada Women's Spring/Summer 2023 Collection by Miuccia Prada and Raf Simons, a mixture of contrasts with experimental shapes and materials for outfits that express spontaneity and freedom.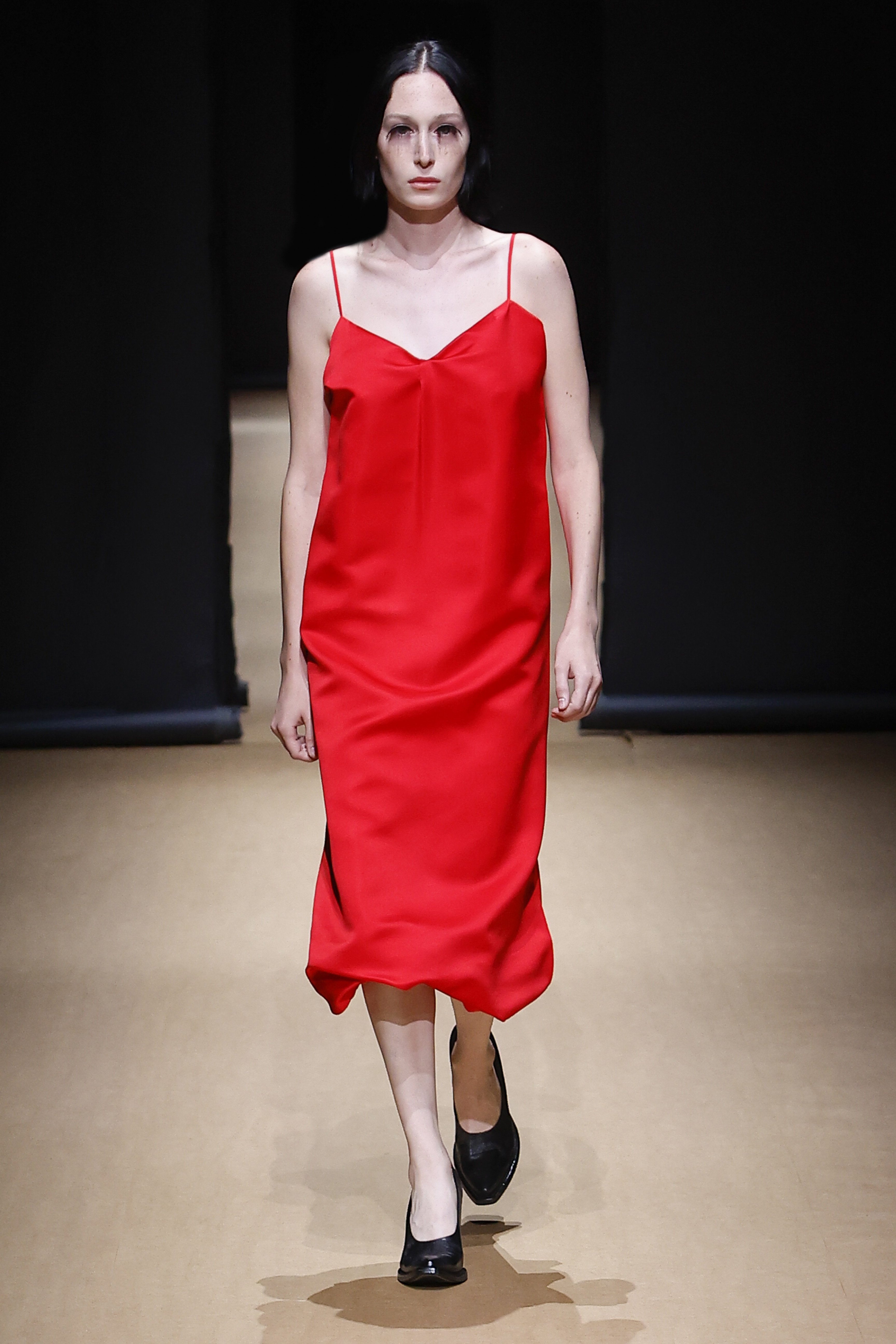 Ripped, body-hugging outfits made with paper-based fabric give an intimate and impulsive look. Others communicate a feeling of rawness in an interplay of mutual transformation without distinction between day and evening.
Elegant coats merge with leather jackets, high fashion borrows trains of fabric. Homestyle wear in delicate pastel tones blends with street fashion, as the Prada uniform concept appears on poplin shirt bodysuits n industrial colors, adding a minimalist note. The accessories in antique nappa leather propose patinated, pressed, and wrinkled surfaces, reinterpreting the archetypal classic silhouettes of Prada bags.