For some years now it has been a fashion industry tradition to celebrate the Chinese New Year with ad hoc collections. For 2023 too, brands have begun to present objects and clothes to celebrate the zodiac of the Rabbit, symbol of mercy, elegance and beauty, as well as notoriously the luckiest animal in the Chinese zodiac, the white rabbit is the emblem of this Lunar New Year. Ferragamo celebrates with a selection of prêt-à-porter proposals and accessories that combine traditional Chinese culture and the wish for a 2023 filled with luck and peace. Macro prints of a rabbit's eye and rabbit silhouettes provide the motifs for a range of clothing and accessories for him and her. Designed by Creative Director Maximilian Davis, the collection includes silk shirts, skirts and scarves, a crewneck sweater, a casual jacket and soft cotton T-shirt, all complemented by low-top sneakers, a Gancini buckle belt, small leather goods and some of the brand's historic bags, including Trifolio and Studio.
The rabbit's eyes in macro version and its silhouette give life to a line of garments and accessories for him and her
In addition to accessories in smooth leather, the collection includes a selection of variations in eel leather with palladium finish for the details. In turn, Prada has launched the Memories of Beauty campaign engaging the famous singer Cai Xukun, the actress Chunxia, Best Actress at the Hong Kong Film Awards for her performance in Port of Call, the actor Bai Yufan, fresh from the success of the series Shan Hai Qing, model and actress Du Juane, with a selection of clothing, bags, footwear and accessories for him and her.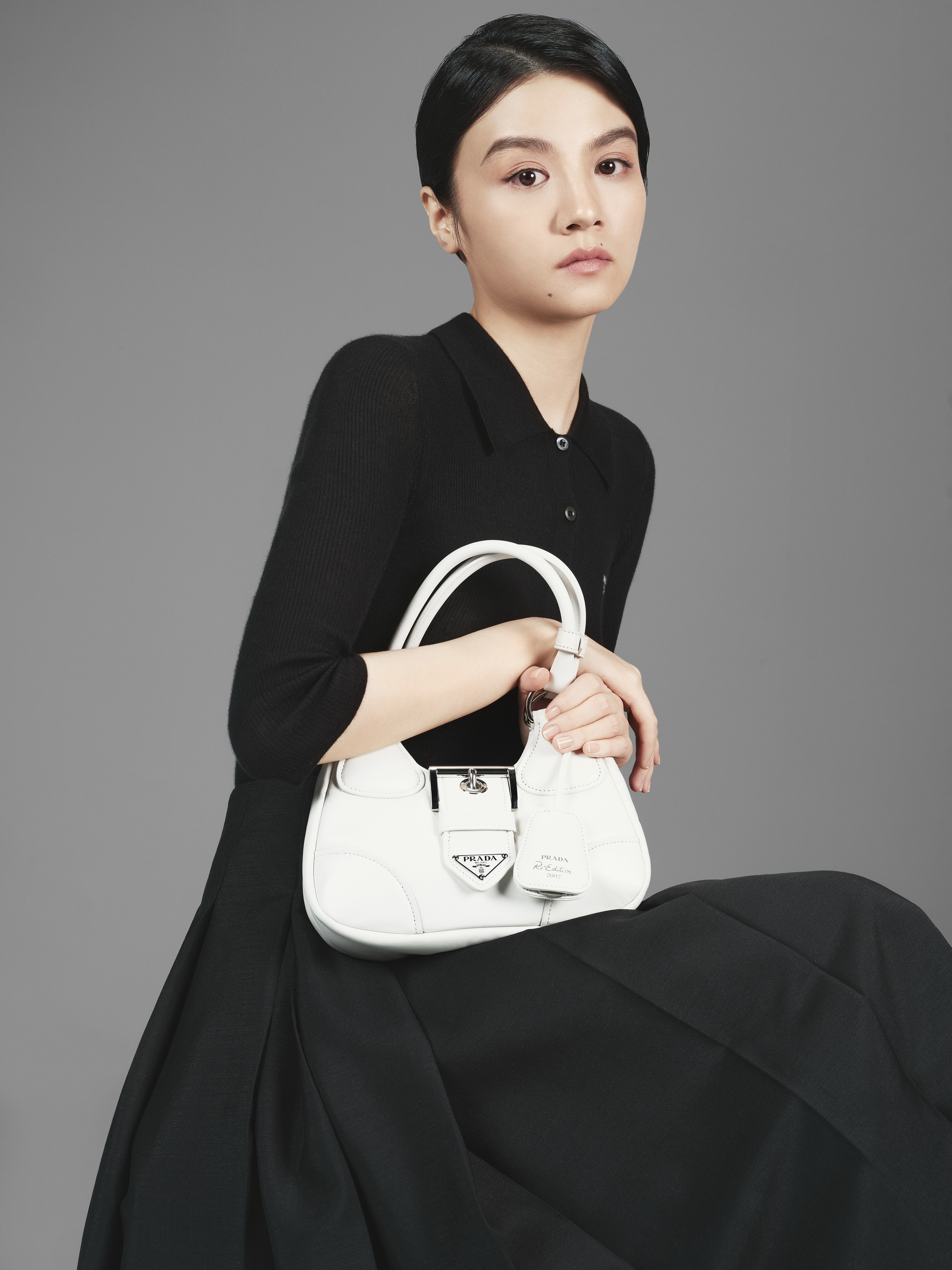 The star of the ad hoc wardrobe is the Prada Moon bag, a contemporary revisitation of the symbolic model of the 2000s, featuring bold and harmonious and lines. For men, on the other hand, velvet garments, sharp twill jackets, brushed leather lace-ups, square bags with embossed Prada triangle logo and oversize nappa leather sneakers. 
Then there is Ginori 1735 – the historic porcelain company in Doccia (Florence), today part of the portfolio of brands owned by the luxury group Kering – which has included rabbit-themed pieces in its Totem collection. Here is the box or the vide poche featuring a little white rabbit that is like something out of a children's story.