Mag 1861 interviewed for its readers Princess Maria Carolina of Bourbon. Daughter of Prince Charles of Bourbon-Two Sicilies and Camilla Crociani, she recently celebrated her 20th birthday in Italy in Nola, during the famous Festa dei Gigli, an event that combines traditions, religion and folklore in a land—Southern Italy—that she loves dearly and to which she is also linked by history. The Princess of Bourbon studies with passion thinking about a future job, perhaps in fashion, and like all young people her age has a life on social media that she manages with spontaneity, posting the things she likes best. She has a vibrant social life and she also loves the arts, such as film, and devotes herself to charity. She is proud of her father's choice that changed the law of succession to the throne by abolishing the Salic law that precluded women and says she is ready to "uphold and promote equality" and "unite tradition and progress" for the future of the Royal Household.
Duchess of Calabria and Palermo in Italy, where aristocracy was abolished in 1946, she has no title that she can claim in the rest of Europe. How do you see the royals in other European countries? How relevant can a monarchy be today?
Reigning royal families face current challenges just as our ancestors did. I have observed, particularly by comparing myself with my father, that European sovereigns carry out their tasks in a commendable way, adapting to the needs of the historical time we are living in. In addition, there is a kinship that unites all European royal families. With some of these families, such as the Royal Family of Belgium, Denmark, Liechtenstein, Spain, and Monte Carlo, we have a special relationship of friendship that involves both us kids and our parents. We are related to all the ruling or former ruling families of Europe: it's kind of like a big club!
As we all know, Italy is now a republic, but there are still several countries in Europe and around the world that are ruled by a monarch. I believe that the modernity of a monarchy depends largely on its members and their actions. Although our family has no official reigning role, we seek to make a tangible contribution to causes close to our hearts through our daily actions and our dynastic orders, such as the Sacred Military Constantinian Order of St George, the Royal Order of St Januarius and the Royal Order of Francis I. It is also very important to spread constructive messages that raise people's awareness of doing good. In this sense, social networks are modern tools that my sister and I use hoping to inspire creativity and positivity. I believe that this is exactly how a royal family like ours can fit harmoniously into the chaos of modern times.
You are studying Economics at Harvard but also Fashion Design and Fashion Business at the Istituto Marangoni. How do you see yourself when you are older? Can you see yourself in a job? And in what area would you like to apply your studies?
In the future, I definitely see myself working in the fashion industry. It has always been my passion since I was little, and I would like to turn it into an actual career. I would like to create my own fashion brand and communicate my creative vision through my designs. Currently, I am working with my sister to develop a patent that would allow us to collaborate with existing fashion brands. It would give us an opportunity to combine our design and business skills to bring innovation and creative ideas, modestly, to this already very competitive industry! However, I am currently focusing on completing my studies, recognizing the importance of a solid academic foundation and expanding my skills in both fields. Once I finish my studies, I will evaluate the different job opportunities that arise. I am open to exploring different facets of the fashion industry and beyond! Who knows, only the future can tell!
As Head of the Royal Household, your father changed the law of succession to the throne by abolishing the Salic law. What do you think about this decision?
Being designated as the future Head of the House, with all the rights and responsibilities that come with it, is certainly an honor but it is above all a learning journey. I am conscious of the weight of the long history and traditions that rest on my shoulders, and this inspires me to embrace my role with respect and dedication. There are many duties ahead: to preserve and protect the family legacy, to represent our lineage in a worthy manner, to give voice to those who often go unheard... This responsibility is a big commitment, but I will try my best to live up to the expectations placed on me.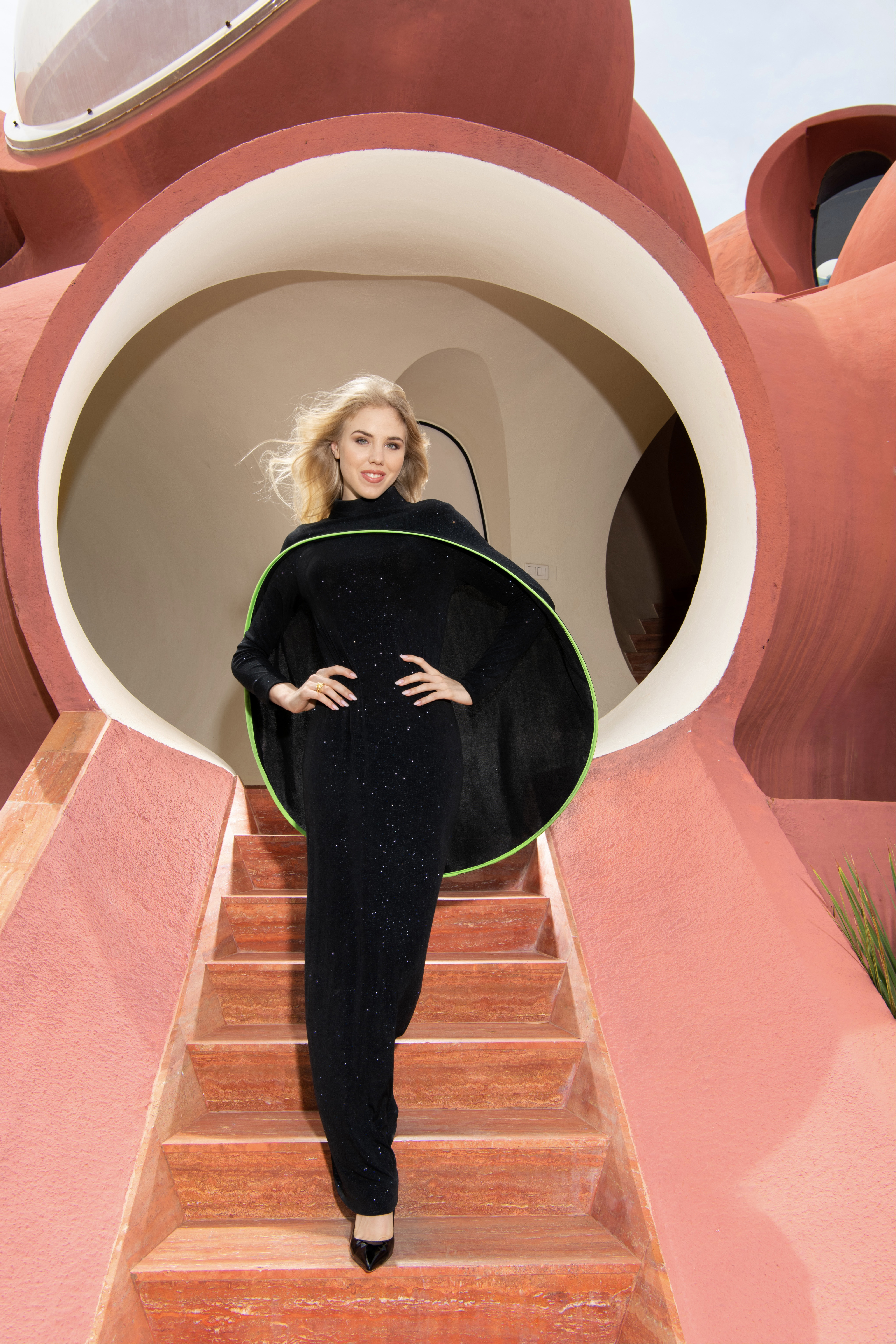 In 2016, my father made the decision to abolish the Salic Law in favor of absolute primogeniture, which means that the firstborn, regardless of gender, inherits the title upon the death or abdication of the previous Head. This choice reflects the importance of gender equality in today's world and the refusal to accept that a woman cannot take over simply because of her gender. At a time when gender equality is an indispensable priority, I am firmly committed to supporting and promoting equality within our family and our Household. We believe that a person's value is determined by their abilities, character and commitment, not by their gender. I feel called to unite tradition and progress, to carry forward our values with respect for the past and an inclusive vision for the future. With humility and gratitude, I undertake to honor the trust placed in me and am ready to face the challenges that await me in the future! 
Modeling blood also runs in your veins. Your maternal grandmother is former model Edoarda Vessel from Trieste, whom Fellini also wanted in the cast of 8½. We see you on the most glamorous red carpets always looking elegant and perfect. Is fashion an area where you would like to "rule"? What do you think about this industry which, especially after the pandemic, is changing its rules? What is it that attracts you the most? The designer product or the ephemeral and creative dimension of this art form?
The days of the beautiful Claudia Schiffer, Cindy Crawford or Kate Moss are sadly over, although I was compared to Claudia Schiffer a bit as a child. The current looks are different, more natural: hairstyles, poses, and mannerisms are less contrived. If I were to pursue a career in acting, I would certainly have chosen to attend the Tish Academy of Art in New York and would have started studying acting from a young age to learn the basics of this craft. I would not simply launch into acting from nothing, without proper preparation. As for red carpets, I attend such events because I enjoy all the glamor surrounding them. Also, as I am often in Monte Carlo near Cannes, I am invited by the president of the festival, who is a friend. I don't rule out someday doing something in the movie industry, but today it is reality TV that is very much in vogue, which I am actually seriously considering together with my sister. However, at the moment I do not see myself following the same career as my grandmother.
You are very young, but you have already also had interesting movie experiences; you often attend festivals such as Cannes and Venice. Would you like to continue on this path? Is there any Italian director you would like to work with? Or any actors or actresses from the Bel Paese with whom you dream of acting?
Yes, I had a small part in a movie with Nicole Kidman: an amazing memory that I will keep forever! After this experience, I received some interesting proposals in the movie industry, which unfortunately I decided not to pursue because I was busy with my studies and so they never came to anything. However, I have many actor and director friends, especially in the US. I am always fascinated by actors because, behind the scenes, there is a whole world of a very human person, completely different from what you see on the big screen! My life, which also includes a period studying in the United States, has given me the opportunity to get to meet great actors as Leonardo di Caprio, Robert De Niro, Sylvester Stallone, Michael Douglas, Noah Schnapp or even Jacob Elordi, and sometimes influencers who have also had a certain impact on the movie industry!
Your Instagram profile has a vast following. How do you manage it and what is your relationship with social media?
I manage my socials with spontaneity, without dwelling too much on which photo to post, when to post it and what message to write. I have already been criticized for not having a sufficiently polished Instagram profile, but I believe it is important to be authentic and convey sincerity on social media. Social networks often promote an ideal of perfection that is unattainable and even harmful to many people. On Instagram, we see only the positive side of other people's lives, but behind every perfect picture lie challenges, imperfections and difficult moments that we all face in real life. I use social media to share my projects, my family's values and also some moments of my life. It is a way to have my own voice and also to speak on behalf of those who, unfortunately, do not have one.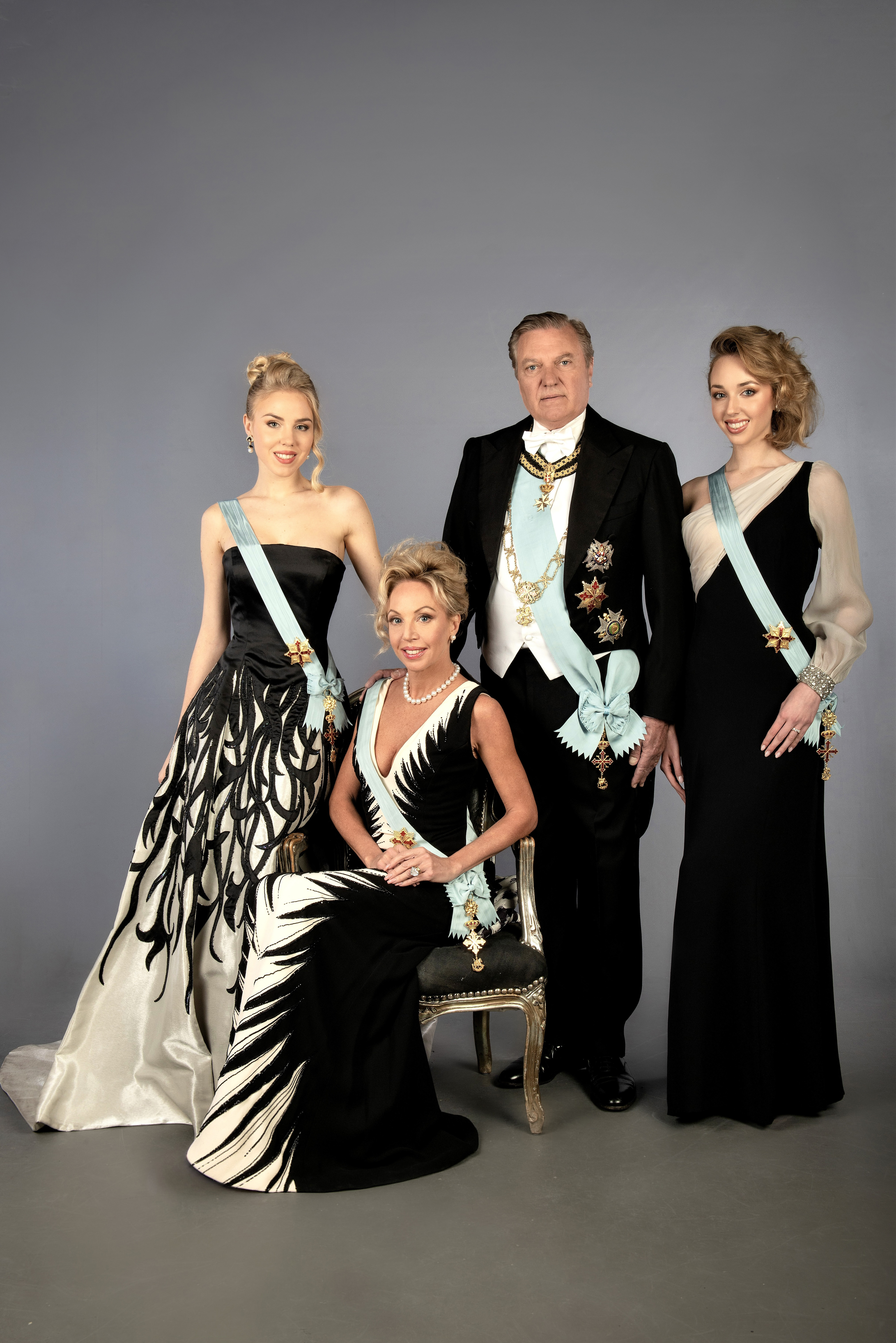 I can share causes that are close to my heart, such as combating violence and injustice against women, or promoting the wonders of my southern homeland and the uniqueness of local craftsmanship that is unfortunately disappearing. Or I can just share the things I love, like my favorite rice sartù recipe. Basically, there is a bit of everything!
Do you prefer Instagram or TikTok?
For me, Instagram! I may be the "older generation," but I prefer the versatility of Instagram that allows me to share photos and videos, create stories and post consistent feeds that reflect my style and passions. I like the platform's focus on creativity. Many people use Instagram as a platform to express their artistic creativity, sharing drawings, photographs, artwork and more. I find this creates a community more focused on quality content and sharing similar interests.
During the pandemic, I had fun making funny little clips on TikTok and YouTube; it was a bit of a way to pass the time during the lockdown and maybe even put a smile on the faces of so many people who were going through a dramatic time, locked in their homes with only bad news on TV.
Environment and charity are two values close to your heart. How can your commitment influence your peers? Do you feel responsibility for your family history? And how much are you conditioned by being a descendant of Francis II?
Undoubtedly, descending from a family with such an important history implies having more responsibility than my peers. From a very young age, I had to learn what my position and role in society was. Being a member of a royal family means representing a tradition and history that is much older than me and my 20 years! Despite this, I am very committed to trying to preserve and share the culture, the anecdotes about our past and the values that have been handed down to me... I am also very involved in various charitable causes, especially preventing violence and injustice against women. Starting when I was a little girl, I used to accompany my mother in her various battles as ambassador of the UN Women for Peace Association to achieve gender equality, and slowly but surely, I also became passionate about this cause, which urgently needs to be addressed. I am currently working on an NFT collection that I will launch in a few months, for which a percentage of the proceeds will go to charity for this cause. It is a very inspiring project, and going behind the scenes in the tech world is truly fascinating! I can't wait to share more information with you very soon!
You live in a principality and often come to Italy. You seem to love Naples. It was in Naples that you chose to celebrate your 20th birthday. What do you like about Italy today? And what changes would you like to see?
Italy is the most beautiful country in the world; a country of art, love, expression and above all, dolce vita! It combines rich history and incomparable cultural heritage with unique cuisine, elegant fashion, amazing monuments, magical narrow streets, and a charm found nowhere else in the world! Italian cities, although sometimes a little less well cared for, have a charm that everyone envies. Naples was the third capital of Europe during the reign of the Bourbons, and for me it is still the capital I love the most! It was not by chance that I celebrated my 20th birthday in Naples, but rather it went without saying! I have celebrated so many important moments in my life there: from my baptism in the Reggia di Caserta where there were 1,900 guests with tables of 100 people each, to my ninth birthday where I blew out the candles in the Grotta Azzurra on Capri, which was closed to the public for the occasion. And now my 20th birthday in Nola during the famous Festa dei Gigli, an event that combines traditions, religion and folklore. In the South, I find an affection, a tenderness, a respect and, may I say, a love, a sincere love that has lasted for many decades for us, for our family. Like nowhere else, I feel completely at home! I love my country and I wouldn't change anything about Italy because it represents just everything I love!
What is your favorite city and where would you like, if you could, to live and work?
When I have finished my studies, I will decide where to settle based on my work interests. I don't consider myself to be just French or Italian, because I have had the opportunity to get to know so many different countries. In addition, I am fluent in 6 languages (Italian, English, French, Spanish, Portuguese and Russian) and I feel somewhat like a "citizen of the world." I would love to continue to live part of my life in the US, especially in New York. However, I am not ruling out the idea of exploring Asia, which I know a bit but not enough, particularly Singapore and Hong Kong. The East is such a fast-developing world, and I would like to have the opportunity to experience it for a short time.